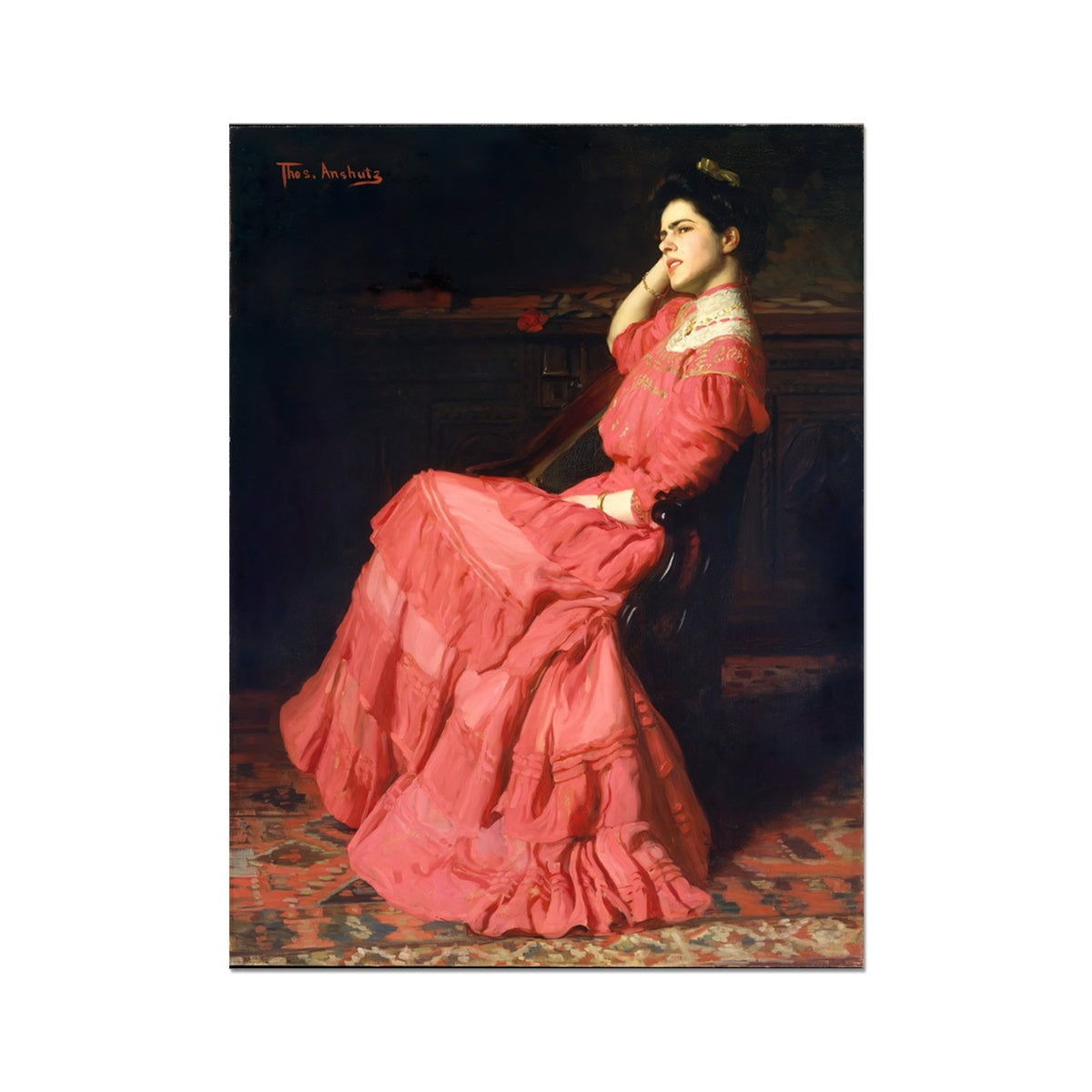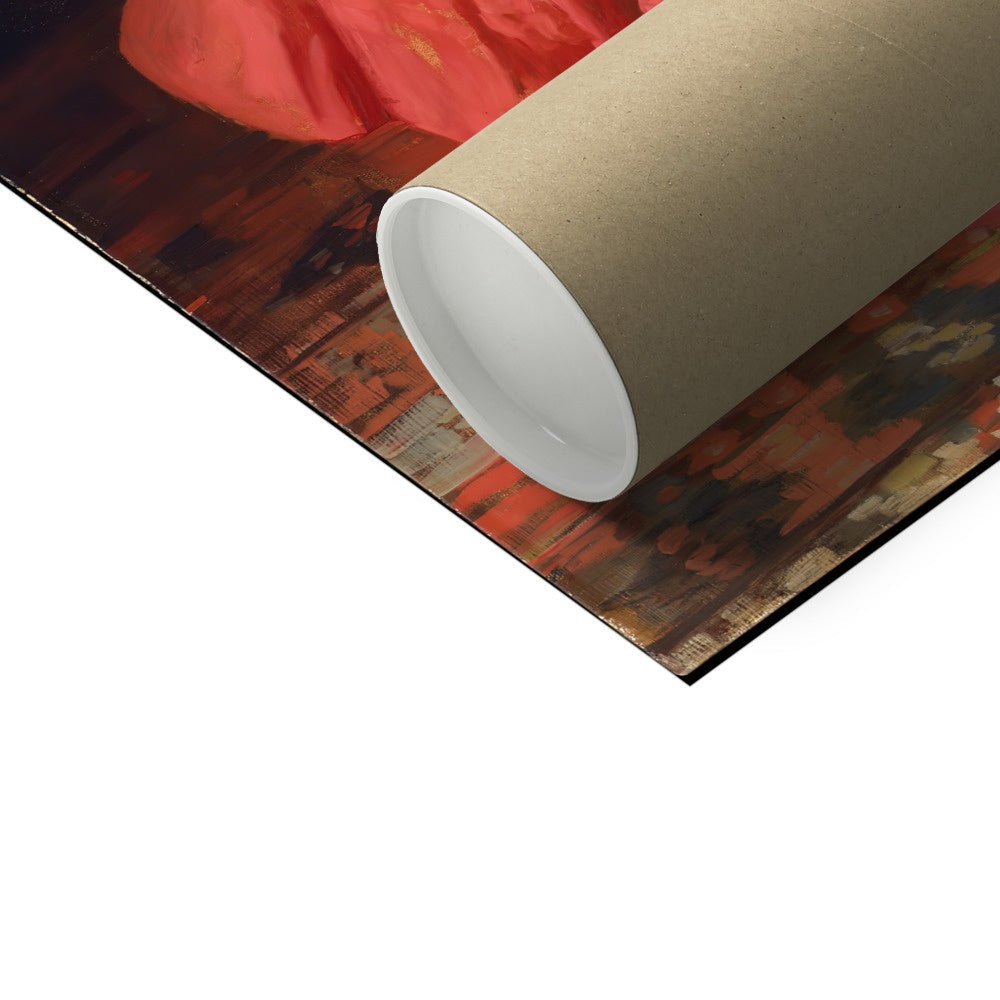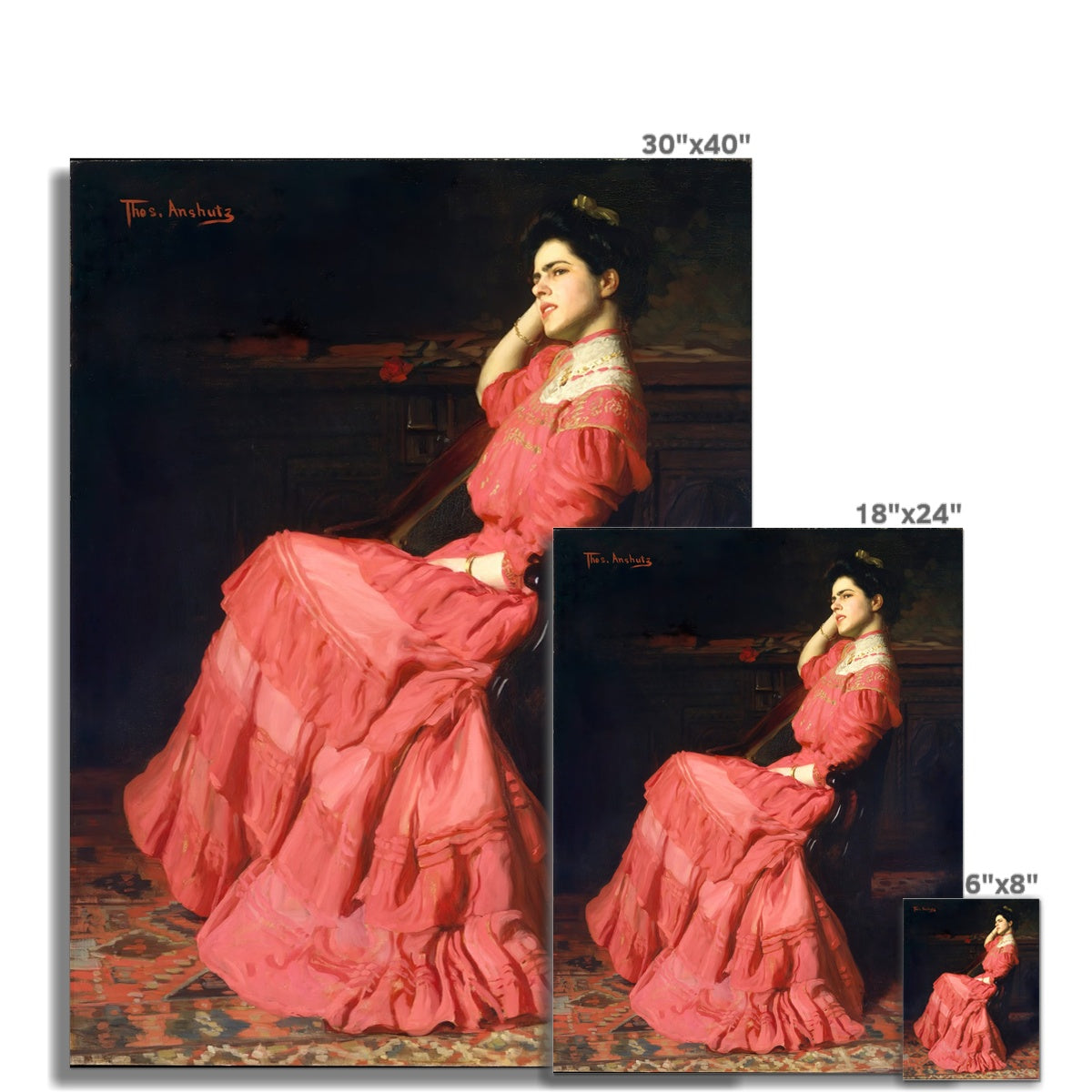 A Rose, Thomas Anshutz, 1907 Hahnemühle German Etching Print
Meet 'A Rose' model, Rebecca Whelen, daughter of a trustee of the Pennsylvania Academy of the Fine Arts and muse to Thomas Anshutz. His painting, A Rose, illustrates her power in a time when women were expected to conform to societal roles. By casting the rose in dim light and highlighting Whelen's intellectuality, he is challenging us to see her-- and all women-- as something much more than just another item of beauty.

 

All our fine art prints are museum quality Hahnemühle Etchings with a velvet finish, each carefully profiled for fantastically accurate and consistent reproductions using giclée printing techniques.

Hahnemühle German Etching (310gsm)
A premium fine art paper with a velvety surface perfect for archival quality reproductions.
Weight 310gsm (9.1oz/yd)
Printing method: Giclée

Water-based inks

Sustainably sourced paper from sustainable forests.
All out fine art is made to order, reducing landfill. Indulge in the exquisite craftsmanship of our fine art, meticulously crafted, printed, and framed in five regions across the USA. With our localized production approach, your art journeys less, resulting in a reduced carbon footprint while ensuring swift delivery to your doorstep. Experience the seamless fusion of quality and sustainability as we bring your art to life within 5-10 days, from creation to shipping.
While each small shop is on their own sustainability journey, our strict standards ensure every product meets a baseline eco-friendly threshold, or the product is offset by us personally.
Choose options